Hey guys! Just a reminder, if you're going to A-kon this weekend, don't forget to drop by my table! I'll be downstairs in the Artist Alley (in Row D, whichever one that is

).
I've got lots of new goodies this time around, including new buttons and, of course, my new fab little phone charms!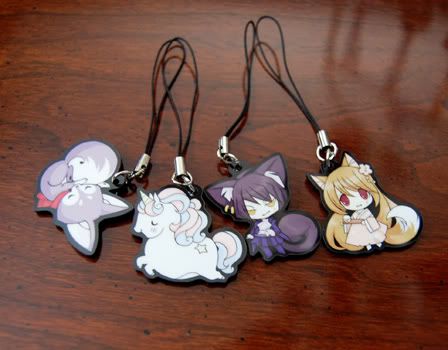 Close up on the individual charms for you guys: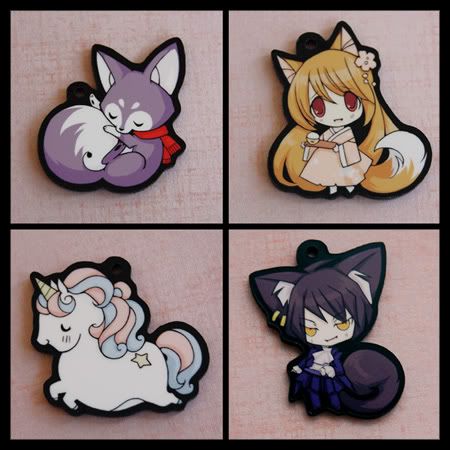 Pretty exciting, huh? See you guys soon!
--------------
2011 Con List
-Ikkicon (Austin, Tx)-Winter Anime Festival (San Antonio, Tx)-Mezasu Con (San Antonio, Tx)-Anime Matsuri (Houston, Tx)
-A-kon (Dallas, Tx)
-Anime Expo (Los Angeles, CA)
-San Japan (San Antonio, Tx)
-Otakon (Baltimore, Md)
-Dragoncon (Atlanta, GA)